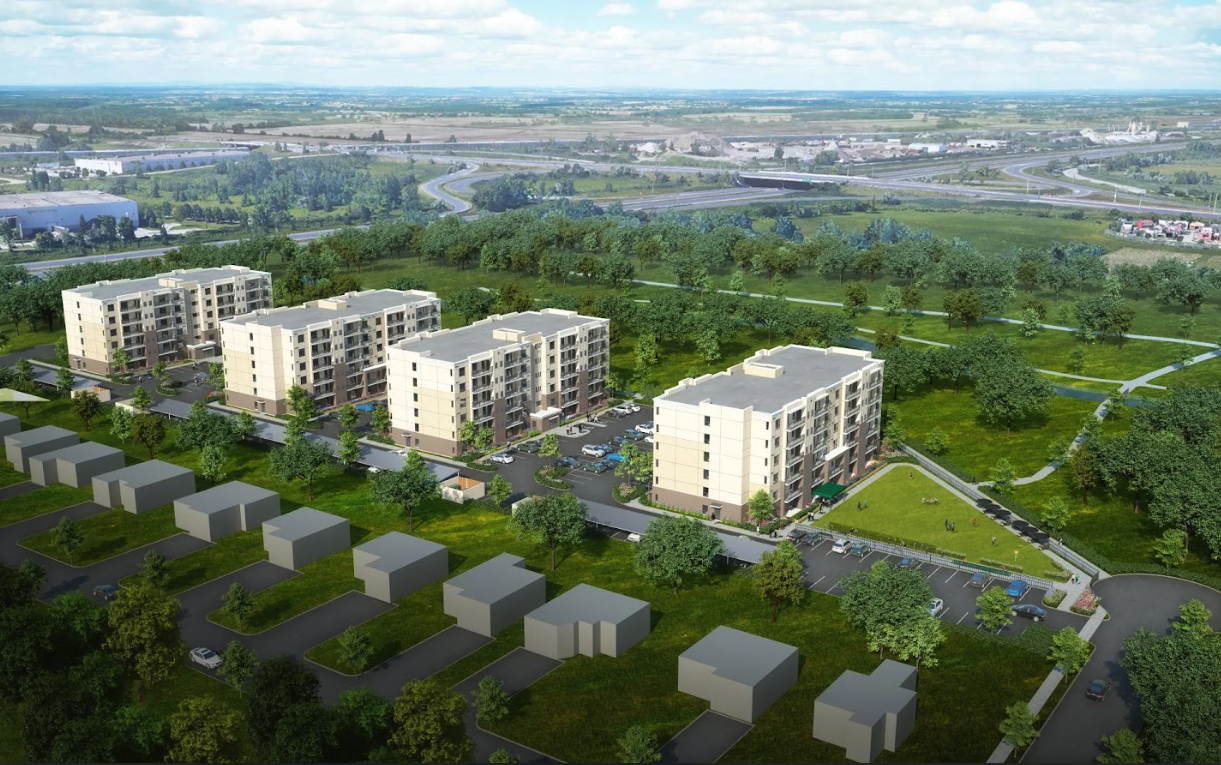 STUNNING 2 BEDROOM, 2 BATHROOM UNIT WITH OVER 1000 SQUARE FEET OF LIVING SPACE, FOR SALE BY ASSIGNMENT!
Forest Glade Horizons represents a pristine residential development, consisting of four six-story condominium towers, totaling 199 units.
Nestled in the well-established Forest Glade neighborhood, this rare new construction is just a stone's throw away from Derwent Park, discreetly located on Stella Crescent.
It resides within a secure and tranquil community, where more than two-thirds of the properties are owner-occupied.
Residents of Forest Glade Horizons can indulge in various amenities, including a party room, an outdoor BBQ plaza, a shuffleboard court, an outdoor fitness station, a sunbathing sanctuary, and a disc golf park.
Moreover, this location offers convenient access to an array of amenities and educational institutions. Tecumseh Mall, Metro, Zehrs, Walmart, Home Depot, Shoppers Drug Mart, as well as an assortment of restaurants, banks, and gas stations, are all just a few minutes' drive away.
The vicinity is also rich in public and recreational facilities, including the Forest Glade Arena & Public Library, WFCU Centre, Little River Golf Course, and scenic walking trails.
Additionally, there are two elementary schools within a 500-meter radius, and Transit Windsor provides frequent service for easy commuting.
We are selling a beautiful 2 bedroom, 2 bathroom unit with over 1000 square feet of living space, located on the sixth floor. This unit boasts a full appliance package and comes with 2 parking spots as well!